To use dual audio, pair the phone with two speakers, two headphones, or one of each, and audio will stream to both. If you add a third, the first paired device will be booted off.

Cheap And Simple Hack To Increase Sound In Logitech X50 And X100 Or Any Other Bluetooth Speaker – Youtube
The way a device can be remotely accessed through bluebugging attack.
How to hack bluetooth speaker with android phone in hindi. This exploit was developed after hackers realized how easy bluejacking and bluesnarfing bluetooth hacks could be conducted. You'll still be able to. Iske liye hame android phone me jbed install karna hoga.
Phone list and sms can be stored in html. Jaise text messages, call history, ringtones, and more. This app must connect to an external speaker to use.
Go into your android devices's settings, find the wireless or bluetooth settings, and disable discoverable if you can. I also like to use bluetoothctl and then devices list and it'll show you what devices have been picked up by the scanner or paired previously and what their mac addresses are. You can use this tool to seize records from a bluetooth device even without pairing.
You will be able to hack a bluetooth speaker with btscanner in kali linux. This software is used for controlling and reading information from a remote phone via bluetooth or infrared. Thetruthspy se android phone hack kaise kare:
That is the way to hack bluetooth devices. Select one of the codecs. All of that can also be done through bluesnarfing.
You might use the amplifier in another area, or the bluetooth on a different device. Always try with music 1 or music 2 at the top, to test the voice output goes to the bluetooth speaker. Turn on the dual audio toggle switch.
If playback doesn't begin shortly, try restarting your device. Bluetooth se android mobile hack karne ke liye. In the developer options under settings , scroll down to the bluetooth audio codec and tap it.
Super bluetooth hack ek java application hai. Pair your bluetooth headphones and connect them to the android smartphone. Thus, you can penetrate everything from wireless to servers and you can perform security assessments.
But, if you were to do this on your own electronics, just google bluetooth protocol and understand it, you might be able to brute force a connection since most of the time the passwords are oddly something simple as 123456. In android pie, tap advanced. Connect to the phone you want to hack.
The work hacker can do is through bluebugging. Next, you run the bluesnarfer program. Android mobile hack kaise kare:
But if the power unit, bluetooth unit, amplifying unit are in seperate pcb then you can try to use each of the modules/boards separately. Bluetooth has a few notable past vulnerabilities such as blueborne which are worth looking into. Sabse best app hai " super bluetooth hack " isse aap kisi bhi android phone ko control kar sakte hai.
Mobile hack karne ke liye kya kya chahiye: The bluetooth special interest group (sig) introduced "mutual authentication requirements along with checking for connection types to prevent connection downgrade attacks" (cpo magazine). But hacker enable bluetooth does hacking through bluebugging.
Go to settings > connections > bluetooth. Download the software, set it up and search the speaker device you intend to hijack. If you're new to the bluetooth hacking world, here's a little background on using linux backtrack to hack a bluetooh device:
Similar bluesnarfing attacks are also done. Something small, fun, and easy to. Skipping the bluetooth in a portable bluetooth speaker gives us a new platform for our noise maker hacks.
This morning, armis security published details of a new bluetooth vulnerability that could potentially expose. If you're having trouble finding the mac_address, usually you'll be able to see it in your bluetooth settings. Mobile hack karne ke liye phone rooted hona jaruri hai?
Once your phones are connected via bluetooth, you can proceed. Steps to hack an android phone by. Connecting a bluetooth speaker to a smartphonesimple tutorial of how to connect a bluetooth wireless speaker to asmartphone (android device).beats pill bluet.
Select the other phone's name in the bluetooth menu, then enter a pin that displays on the other phone's screen if prompted. New bluetooth vulnerability can be exploited to silently hack phones and laptops. The best thing about them that you can take out the speakers inside them an.

Cara Memasang Super Bluetooth Hack Pada Android – Wikihow

Cara Memasang Super Bluetooth Hack Pada Android – Wikihow

Cara Memasang Super Bluetooth Hack Pada Android – Wikihow

Bluetooth Hacking Bluetooth Bluetooth Attacks

Alert Windows 10 Pc Android Phones Are In Danger Of Bluetooth Hack Data Theft Research

Cara Memasang Super Bluetooth Hack Pada Android – Wikihow

Cara Memasang Super Bluetooth Hack Pada Android – Wikihow

Always On Android Wifi And Bluetooth Hack Possible Gt Hindi – Youtube

Cara Hack Bluetooth Speaker Dengan Android 2021 Money Cube

How To Hack Bluetooth Speaker With Termux Bot Technical

How You Can Stop Bluetooth Hacking – Network Rdtknet

Cara Memasang Super Bluetooth Hack Pada Android – Wikihow

Bluetooth Se Mobile Hack Kaise Kare – 100 Working Solution In Hindi

Cara Memasang Super Bluetooth Hack Pada Android – Wikihow

Cara Memasang Super Bluetooth Hack Pada Android – Wikihow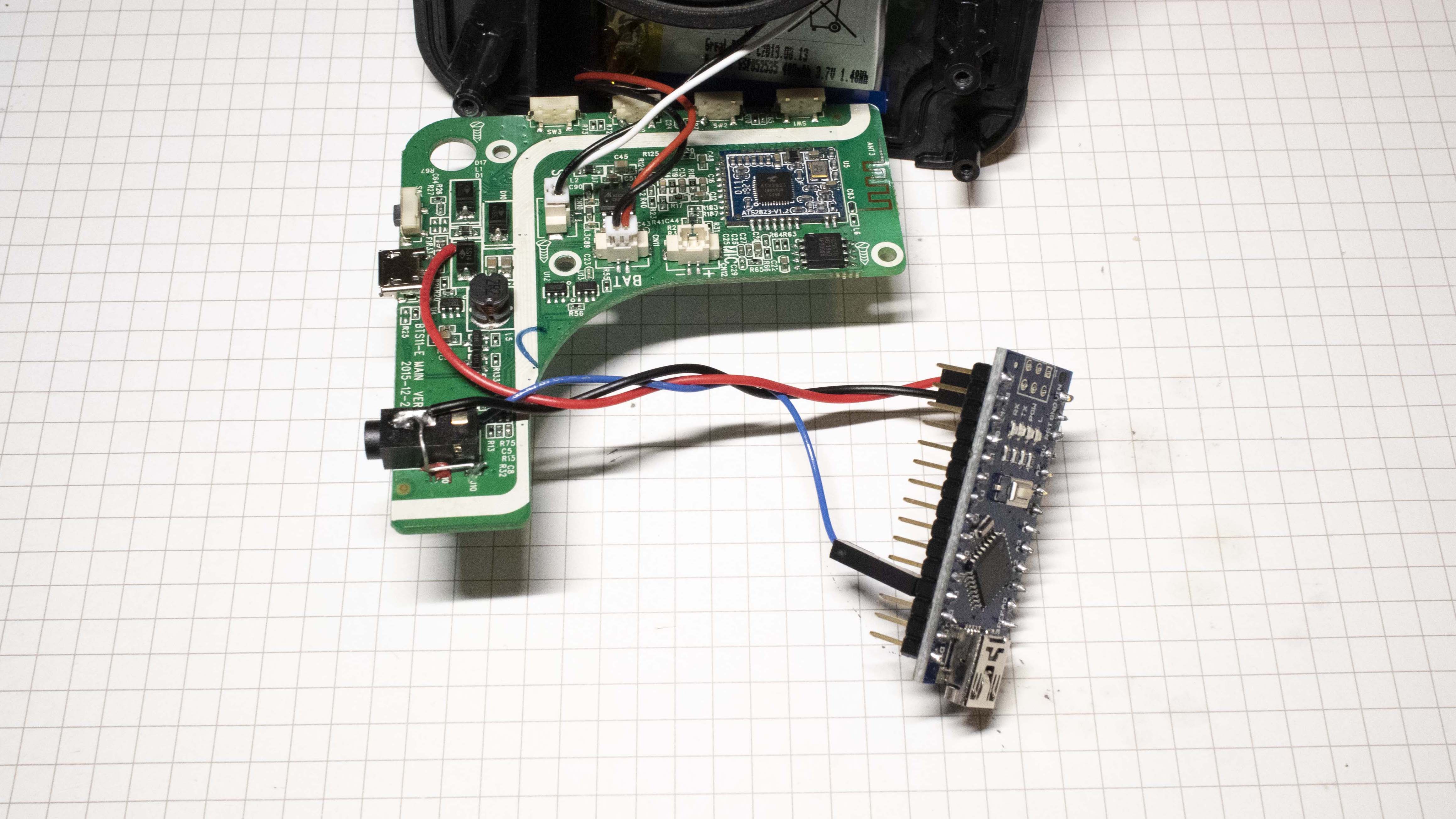 How To Hack A Portable Bluetooth Speaker By Skipping The Bluetooth Hackaday

Cara Memasang Super Bluetooth Hack Pada Android – Wikihow

Cara Memasang Super Bluetooth Hack Pada Android – Wikihow

Cara Memasang Super Bluetooth Hack Pada Android – Wikihow